Overview of Application Process
Thank you for your interest in applying to the Higher Education and Student Affairs program at The Ohio State University!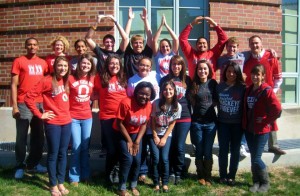 The application process for the MA and PhD program includes TWO separate processes:
1) Academic Application to the graduate school.  For additional information and due dates about the academic application, please go to our academic admission webpage.
Students applying to HESA may also receive academic program information from the Office of Student Services and Graduate Studies in the Department of Educational Studies at edstudies@osu.edu or (614) 688-4007.  Graduate Admissions may be reached at (614) 292-9444.
2) SPA Application for HESA Students (Note: This application will be sent by the end of January.  This is only necessary if you would like to interview for an assistantship.  If you plan to work full-time in higher education while completing your degree, this is not necessary.)