Application Overview
The HESA application process is divided into two separate steps:
This step is required for all applicants.
This step is only required for admitted M.A. and Ph.D. students seeking assistantships.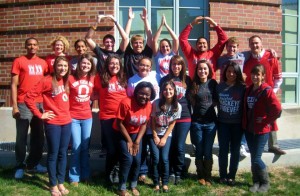 Looking for more admissions information? Contact us!
To request information on HESA:
Office of Student Services and Graduate Studies in the Department of Educational Studies
(614) 688-4007
For questions about the application and Graduate Admissions:
Graduate Admissions Help Desk
(614) 292-9444
For specific information about the HESA degree programs:
(614) 292-4322
Thank you for your interest in applying to the Higher Education and Student Affairs program at The Ohio State University!